HOW TO: Select your Marji Gesick Training Plan
Posted on
Official Marji Gesick 2024 Training Plans are now live on EARLY BIRD DISCOUNT THIS WEEKEND ONLY.
This year I have added 2 optiosn of each plan as many people have asked if I can offer some additional support in planning and adjusting plans in 2024 - which I am very happy to offer (also at a discounted price this weekend)
The ENHANCED versions of each plan come with the additional support:
1) Contact me (via email [email protected]) at the start of your season (or some time between now and about February time) with you full competition schedule.
2) We will then work through via email to prioritise competition goals.
3) I will then adjust your plan to fit your races so that you taper back for the important ones, but keep sufficient training load leading up to the main goal through others.
4) Additional opportunity to contact me for plan alterations/adjustments up to 3 times during the course of the plan when life gets in the way - This way I can help you to stay on-plan at times of trouble, illness, heavy work load, etc.
To help you select the correct plan for your goals at Marji I have put together the following ROUTE MAPS:
BIKE: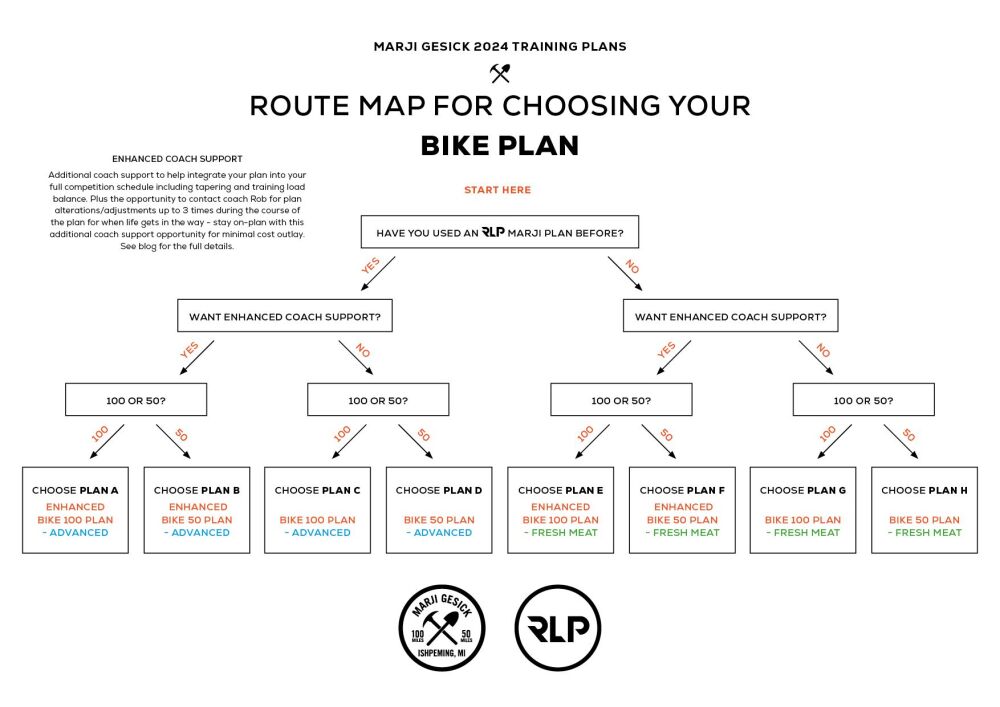 DUATHLON: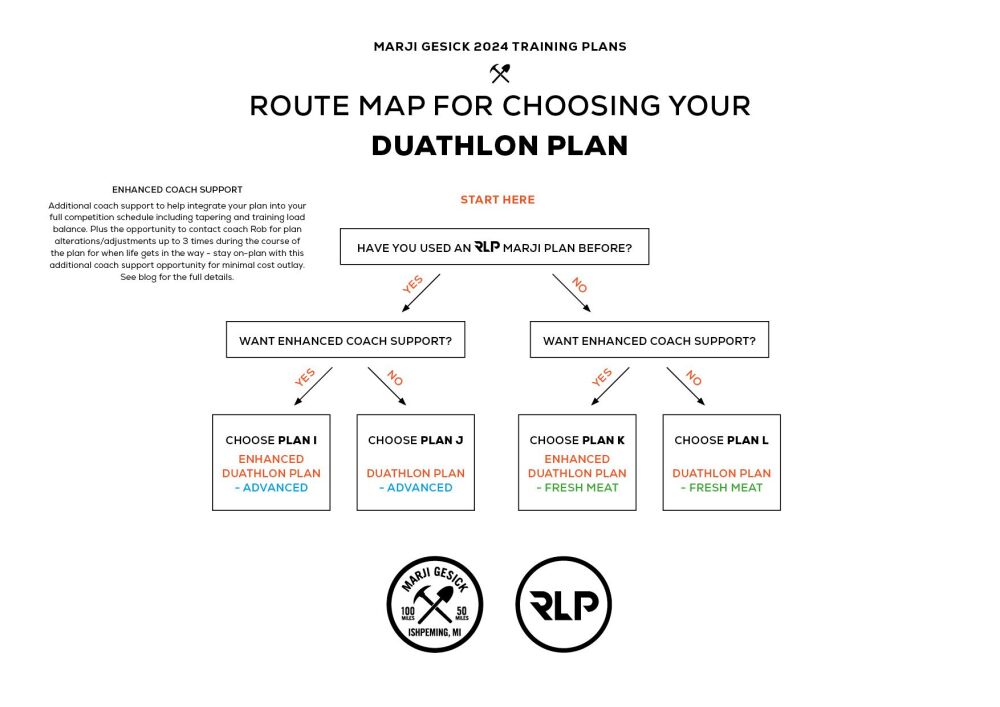 RUN: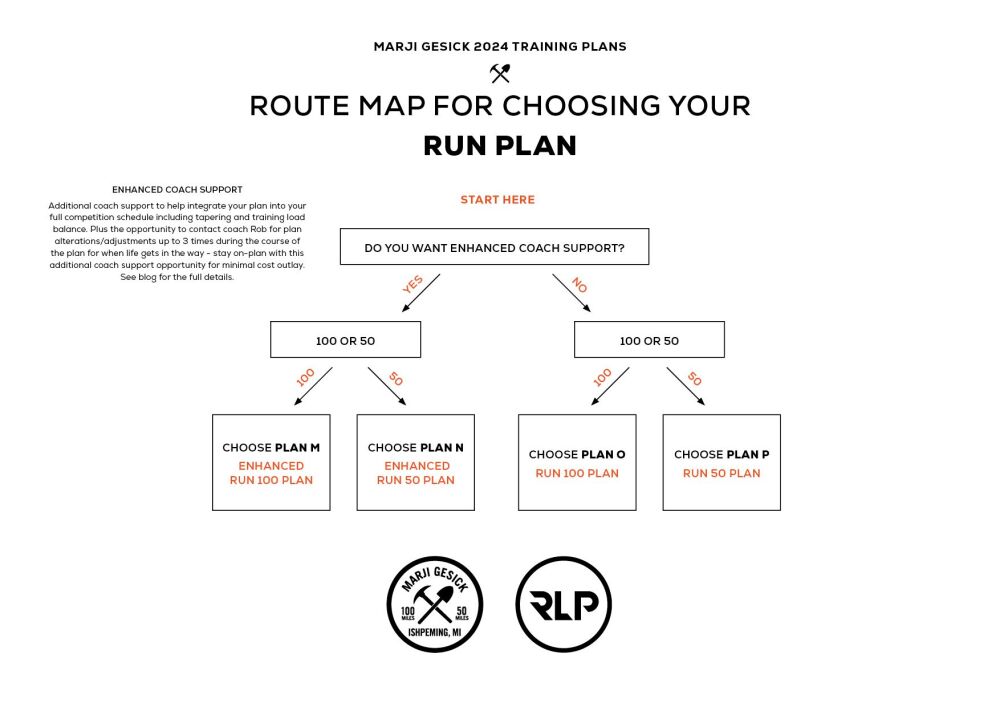 If you have any questions please email me at [email protected]
Happy Training!